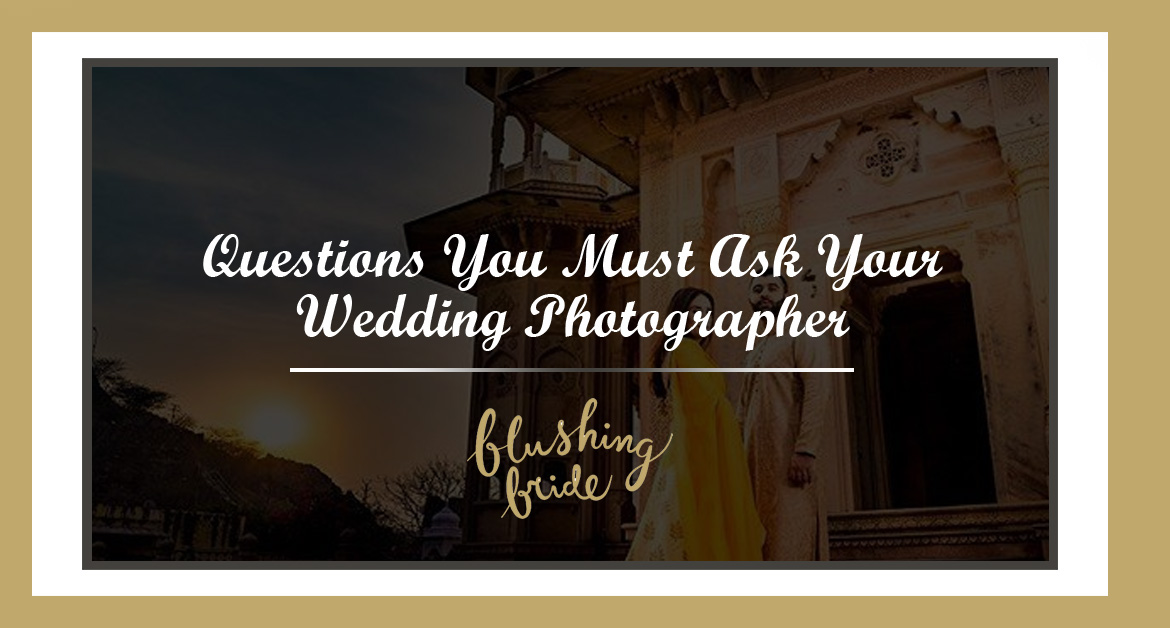 Wedding Photographers play an important role in a wedding, they have a very important responsibility of capturing special moments in a wedding. Thus, many people who want to book a wedding photographer often ask many questions related to the work and the style of photography that a wedding photographer has. In a huge destination international wedding it is a very chaotic task to manage everything thus, one needs to be totally convinced about the wedding photographer that he/she will do their task with the utmost professionalism and very efficiently. Therefore there is a list of frequently asked questions which every person generally asks from wedding photographers provided below:
Are You Available For The Shoot: This totally depends on the dates you have chosen for booking your photographer and how early you book him/her.
What Are Your Booking Terms: Just talking to the photographer won't be finalized, you need to pay a certain amount in order to book a wedding photographer for desired dates.
Will You Be Shooting My Wedding Or Someone From Your Team Will Come To Shoot: Usually the renowned photographers have teams which use the same style of photography for which the designated photographer is known for but the main photographers also often cover multiple wedding at times.
Can We See Your Image Gallery: If you are booking a photographer for your wedding it is very necessary to consider viewing the previous works done by the wedding photographer and you must insist the desired photographer to show their work which he/she has done earlier for their clients.
Is It Important For Wedding Photographers To Work With Wedding Decorators: Yes it is very important that the wedding decorators and the wedding photographer to meet so that the photographer can guide them with appropriate decorations with the right color schemes and with proper lighting.
If you have other questions related to wedding photographers that you want to ask then you can mail them or ask them directly.
---
Hire Experienced Wedding Photographer in Gurgaon - Blushing Bride specializes in Wedding Photography.