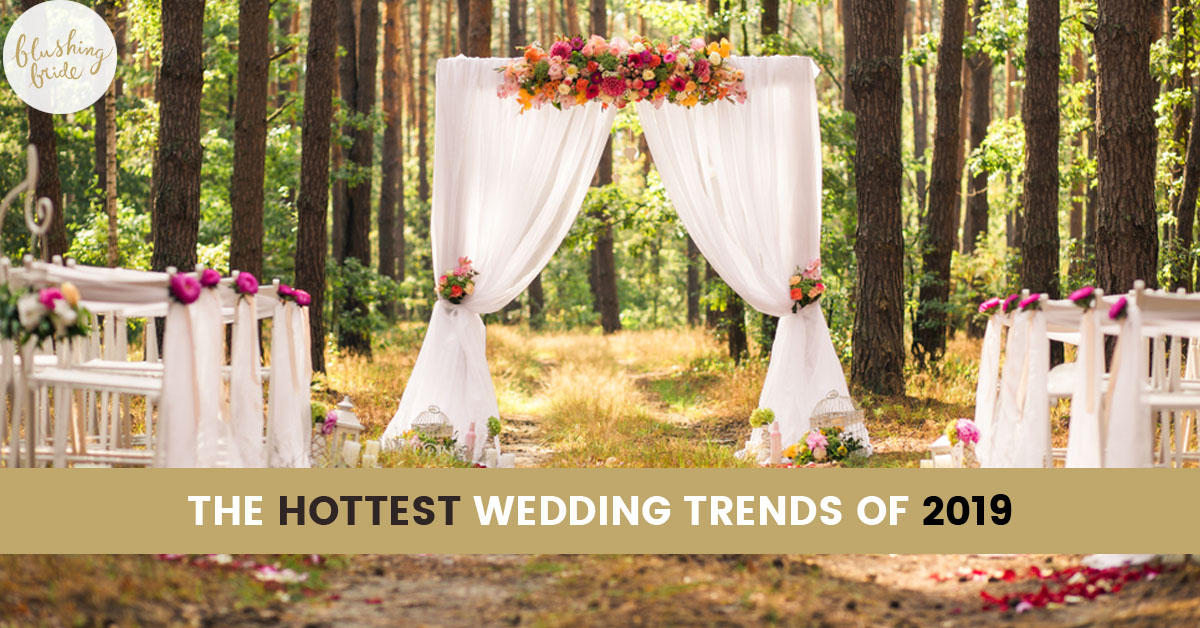 Has anyone been to a wedding recently and thought "This is super common!"? This is because weddings are all about changing trends. From the food items to the decoration to the clothing and fashion, weddings are evolving and changing every year. There are several trends that are considered too common and others a complete hit. If one is going to become a bride in 2019, check out which wedding trends one should definitely be trying and which trends one should be saying goodbye.
Wedding trends that are a hit-
Soft, pastel colors
Traditional, bright colors have gotten too common over the years. Today, brides are shying away from such colors and are leaning more towards soft and light hues. Pastel colors are a hit because they are minimal, beautiful and refreshing.
Eco-friendly detailing
With the growing pollution and non-degradable waste, couples today are getting eco-friendly in all their wedding detailing that includes decoration and other wedding props. Some are ditching the flowers while others are opting for sustainable décor and more eco-friendly gifts.
Personalized details
Today, couples are all about making their wedding day the most intimate and memorable event. They are finding exciting ways to incorporate their personal stories and moments into their wedding. The bridal costumes, decoration, henna designs, return gifts and even the wedding invitation cards have a personal and intimate touch.
Destination weddings with candid photography
Destination weddings are here to stay. Many couples are looking forward to have destination weddings and amazing photography.
Small weddings
There used to be a trend to invite thousands of guests on the wedding day. But today, people are choosing to have a small, intimate wedding ceremony with only close family members and friends are attendees.
Wedding trends to ditch-
Welcome presents.
Too many wedding functions.
Over the top and extravagant food counters.
Traditional settings and decorations.
---
Find Best Wedding Photographer in Gurgaon - Experienced, premium and budget photographers, pre wedding photographers in Gurgaon.