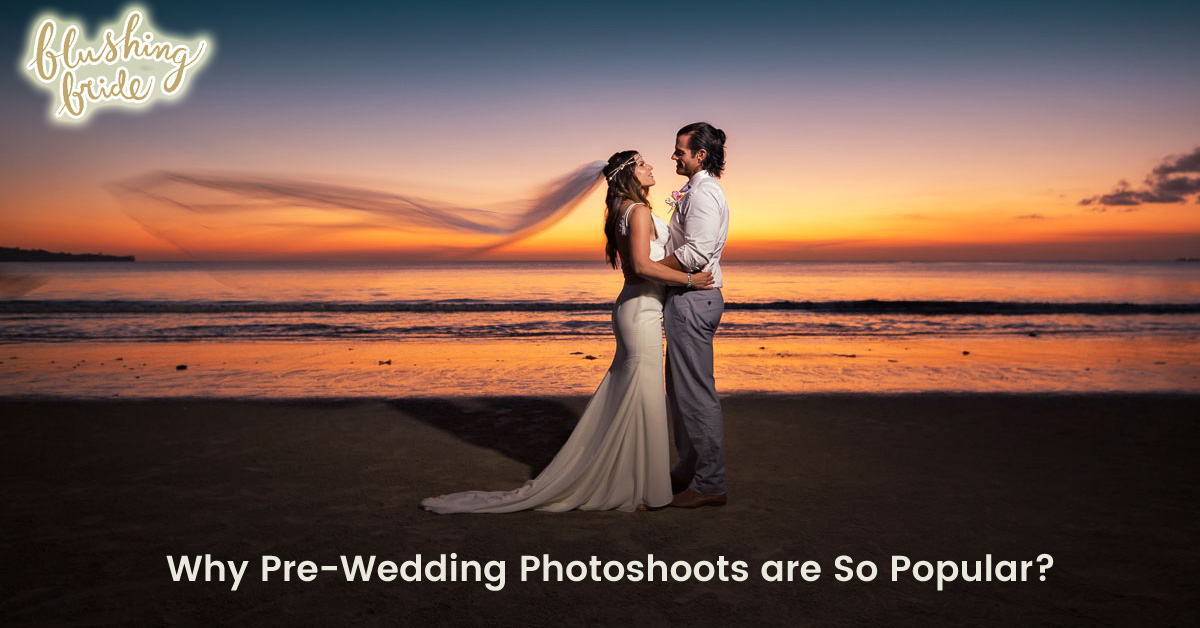 Wedding trends are completely changed nowadays. Today, couples know that their wedding is a lifetime event and they choose getting married in an exclusive way such as destination weddings and pre-wedding photoshoots.
A pre-wedding shoot or an engagement shoot is very popular these days and it represents brides and grooms' journey as a couple with a photo session that generally takes place a few months before their big day.
A pre-wedding photoshoot is a perfect way for a couple to have some experience of having their photograph captured professionally and they get an opportunity to know their wedding photographer a little better and it is very much required for the best results. The couple becomes comfortable with their photographer which makes it easy for him to know their personality, taste, and interests according to which he may try to provide the best possible photographs that exhibit the couple's story and emotions in a way they want it to be.
A pre-wedding shoot is not only a trend, but it's also a celebration as a couple before they arrive into a new stage of their relationship. It provides the couple an opportunity to have fun and explore the world with their life partner-to-be. The shoot will boost the couple's confidence and make them comfortable if they are camera shy.
The photographer will chalk out the ideal location and outfits/colors according to the choice of the couple. They will also be able to explore various locations for a nice range of photos. After seeing the photos, they will be able to settle on the edges, positions, and represents that seems to be best for them. And according to which they can choose what kind of photography they want on their big day. So do not compromise for the wedding day shoot. Choose the Best pre-wedding photographer in Gurgaon who works with great professionalism.