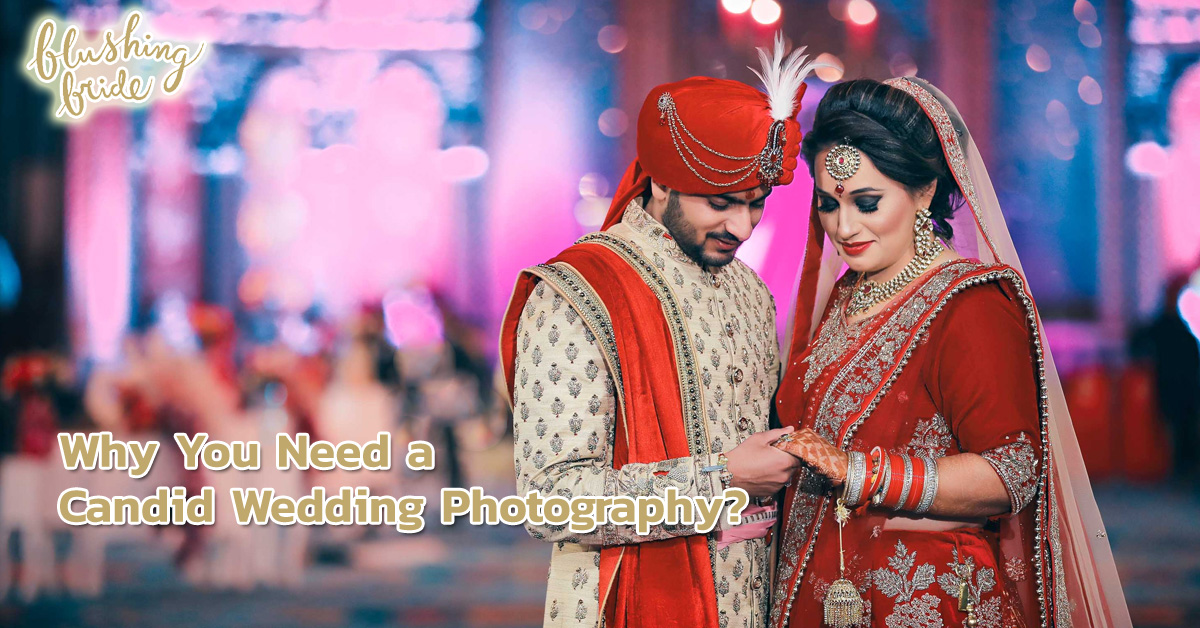 In traditional photography, you have to sit on a stage and a photographer takes your pictures in the same pose with different people for hours which can be boring. The solution to avoid this boring process is going for candid wedding photography. In candid wedding photography, a photographer takes your photos without posing for shots, which means he takes pictures of the event as they happen.
Candid wedding photography is being very popular in Indian weddings these days. In traditional photography, you give pose for a particular photo and you know that you are being clicked which makes you distracted from the rituals that are going on and your emotions are also not as visible as it should be. In a typical Indian Wedding, there are so many rituals full of emotions and each moment of which is worth treasuring. That's exactly the reason why you should choose Candid wedding photography for your wedding day. Here is a list of reasons you go for candid photography:
To enhance your pre-wedding experience:
A candid photographer may provide you some lovely candid shots in your pre-wedding photo session. The natural chemistry between the couple can be highlighted in these shots.
To capture the emotions in your wedding rituals:
The pre-wedding rituals like Mehandi and Haldi have strong emotional values for you and your family. Your candid photographer may capture the smallest of natural expressions surprisingly when you are busy with your rituals.
To click the bride in making:
Your candid photographer may provide you lovely photographs of the beautiful bride being embellished with fabulous jewelry and makeup and having fun with friends.
The Baraat:
Candid photography may exhibit the exact energy and emotions when baraat reaches the bride's doorstep. A celebration in which, groom with his high spirited baraatis, the energetic dancing and welcome rituals from the bride's side must be captured naturally.
Choose the Best Photography Studio in Gurgaon to have professional photographs & videography experience.